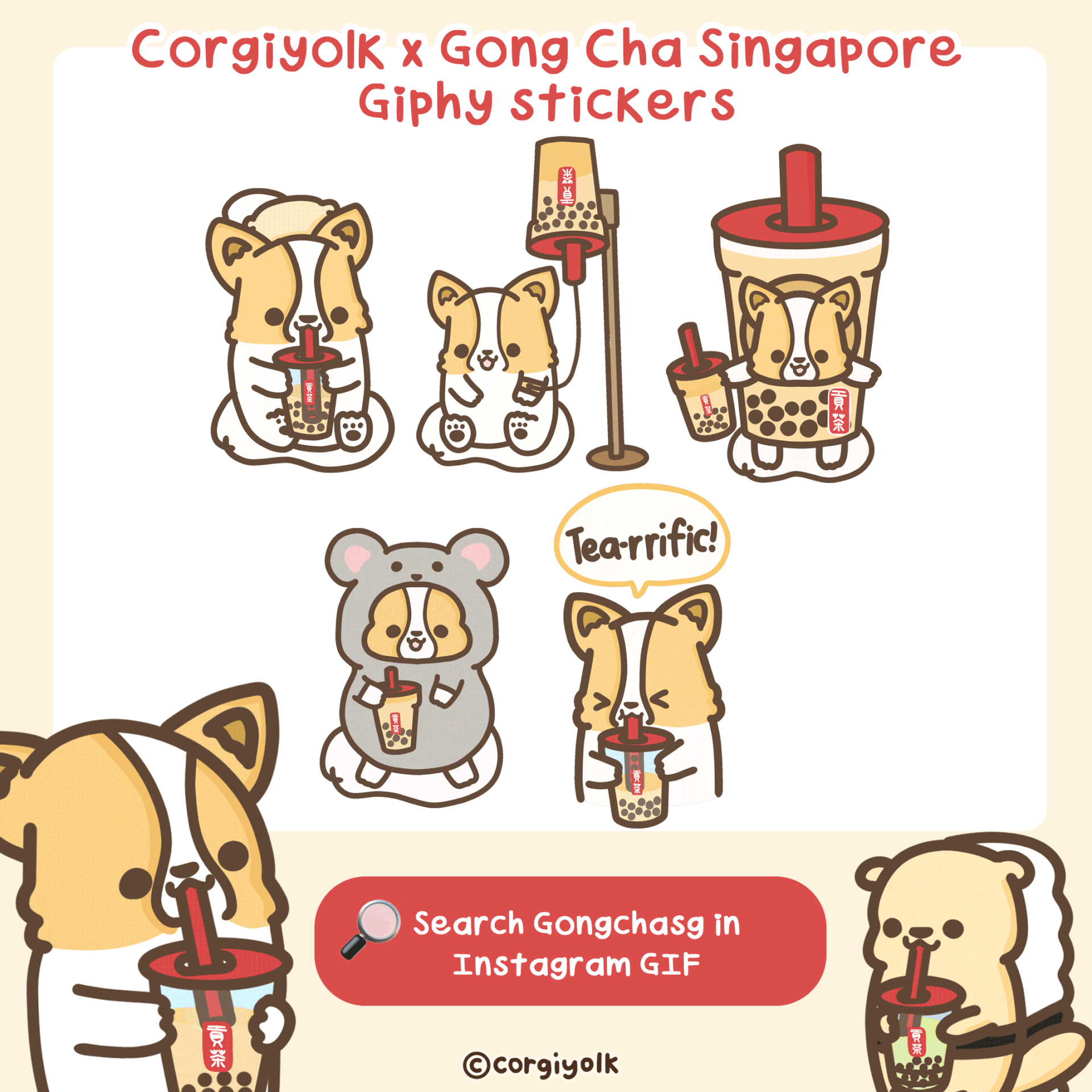 GONG CHA X CORGIYOLK 
Giphy stickers 🐶✨I'm really excited to announce that I've partnered with @gongchasg to create a set of Giphy stickers for all bubble tea lovers to use.

✨Available on Instagram stories
🥤 Search "Gongcha" under the GIF section to use them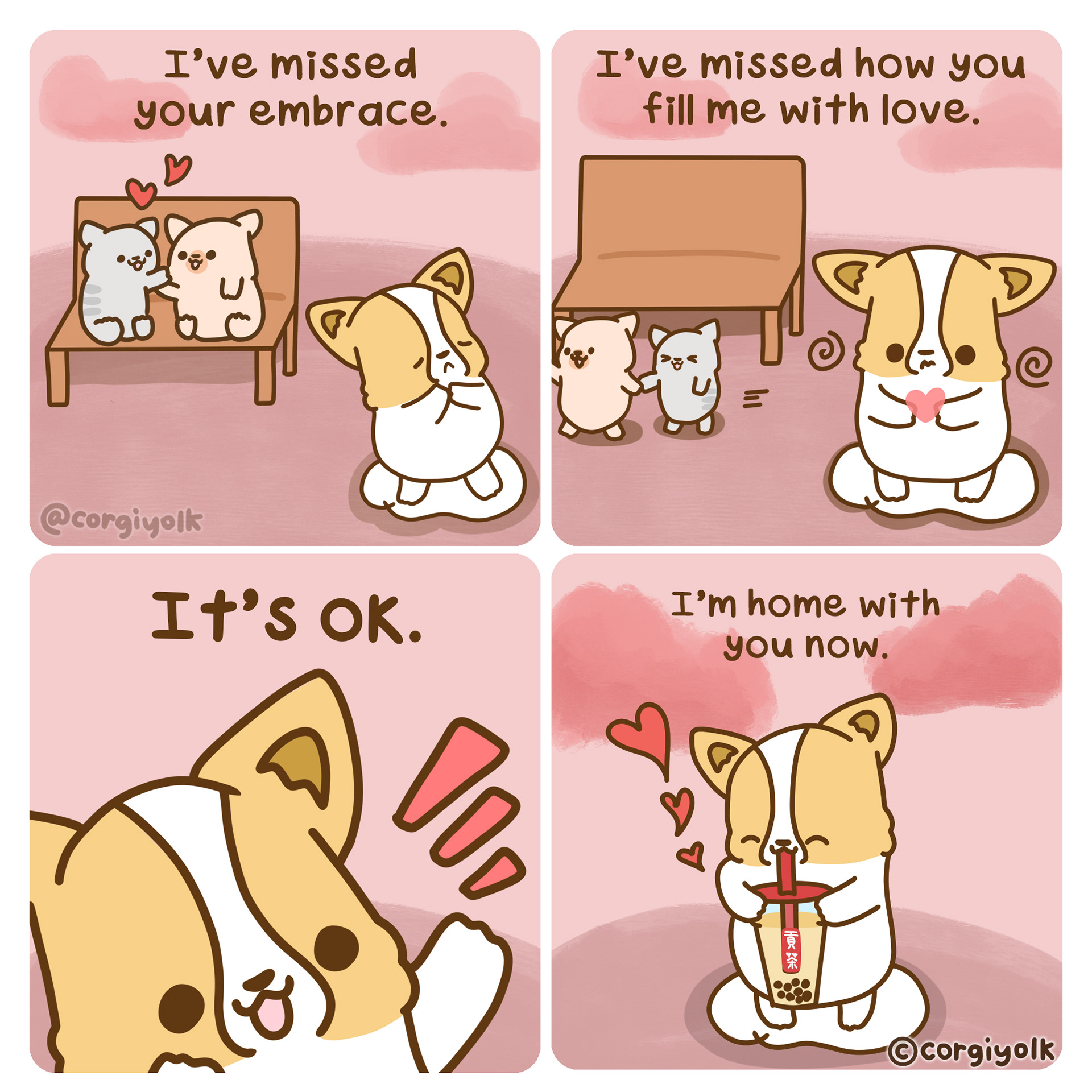 VALENTINE'S DAY COMIC STRIP
Corgiyolk is spending Valentine's with a special someone.

Did you guess that Corgiyolk's valentine is bubble tea? Home is where the love is. For Corgiyolk, it's wherever there's @gongchasgofficial bubble tea😋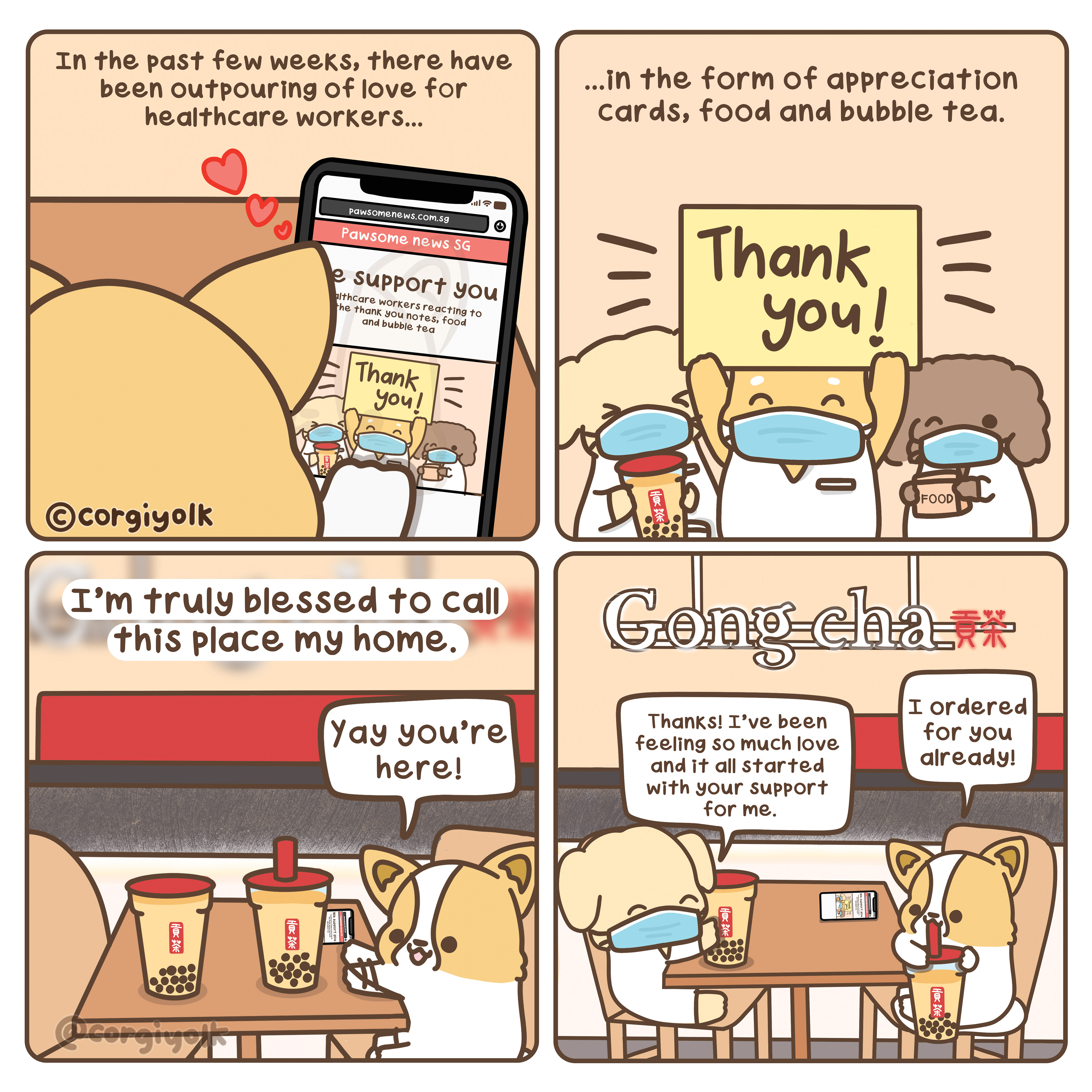 FIGHT AGAINST COVID-19 COMIC STRIP
Corgiyolk and @gongchasgofficial supports our healthcare heroes in the fight against Covid-19. A continuation from my healthcare heroes comic🐶❤️

Corgiyolk feels very blessed to see the love and support shown towards the frontline workers in the past few weeks. You guys are pawsome!